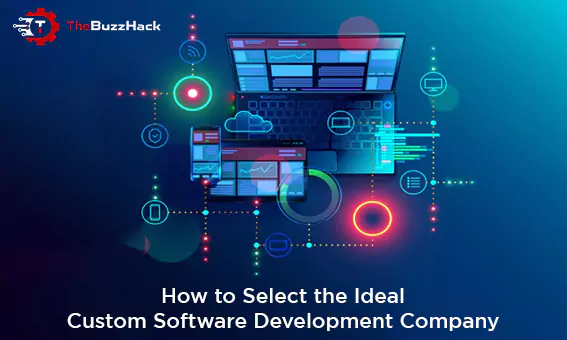 How to Select the Ideal Custom Software Development Company
Selecting the right custom software development company or partner has become a challenging endeavor due to the plethora of options within the software development services industry. With an overwhelming number of over 23,000 software development companies listed on platforms such as Clutch.co, making the correct decision can be quite overwhelming.
To assist you in this process, we've compiled a set of best practices to aid you in choosing the perfect software development company that aligns with your specific requirements. It's vital to keep in mind that the values upheld by the company you ultimately select will greatly influence their ability to provide tailored solutions that your business is looking for.
In a landscape where numerous companies make bold promises and, at times, resort to embellishing their portfolios and posting fake reviews, we provide you with a trustworthy guide to help you navigate this intricate terrain. By reading this article, you'll gain valuable insights to make an informed and well-considered decision when it comes to hiring a custom software development company.
Clarified: Tailored Software Development
Custom software development is the process of creating, enhancing, and continually maintaining software that is specifically designed to meet the unique needs of individuals or organizations. Companies aim to achieve a one-of-a-kind and innovative software experience by seeking optimal solutions. To accomplish this, custom software development firms employ personalized programming, including coding, to provide software solutions that are tailored to individual requirements. This approach offers businesses the advantages of flexibility and compatibility, allowing them to adjust software development to meet their specific needs.
However, when searching for solutions for businesses, there is a potential risk of inefficiency or inadequacy.
Selecting the Ideal Custom Software Development Firm: Best Practices
We've introduced you to expert practices for selecting the right custom software development company. By following these steps, you can gain a comprehensive understanding of your options and eliminate unsuitable candidates for your software development needs. Explore our experienced software development services to find the ideal solution for your custom software development requirements.
Define Your Requirements
Before embarking on your search for a custom software development company, it's essential to list all your requirements. Include features, scope, goals, budget, and timeline to create a well-defined project scope. This clarity will enable potential companies to provide accurate proposals that align with your software development needs.
Research and Shortlist
Look for a software development partner with a strong reputation and a successful track record in projects similar to yours. You can discover top software development services through online research, references, industry events, or social media channels.
Assess Experience and Expertise
Evaluate your chosen company's portfolio and case studies to gauge their experience in software development. Additionally, consider their expertise in relevant technologies, industries, and project complexity levels.
Beware of Fake Online Reviews
Avoid depending exclusively on written online reviews, as they can sometimes be deceptive. Reach out to previous clients to obtain authentic feedback regarding their interactions with the software development services. Additionally, online reviews can offer valuable insights into the company's standing.
Evaluate Technical Skills
The development company's technical proficiency plays a pivotal role. Evaluate their mastery of programming languages, frameworks, and tools to ensure they align with your project's technology requirements. A company with a proficient and flexible technical team is better positioned to address obstacles and provide top-notch solutions.
Prioritize Communication and Collaboration
Successful software development relies on effective communication and collaboration. It's essential to evaluate the company's communication methods, responsiveness, and project management approaches. Take into account time zone variations, particularly when collaborating with offshore teams, to guarantee smooth communication during the entire development journey.
Understand the Development Process
Ask about the company's development process and methodologies. Agile methodologies, such as Scrum or Kanban, emphasize flexibility and iterative development. Gaining insight into their approach will enable you to evaluate their capacity to adapt to changes and deliver a product that meets your evolving requirements.
Ensure Quality Assurance
Effective testing and quality assurance procedures play a critical role in safeguarding the functionality, performance, and security of software. Explore the organization's testing methodologies, encompassing unit testing, integration testing, and user acceptance testing. A steadfast commitment to comprehensive testing demonstrates a strong dedication to delivering a dependable and top-tier product.
Focus on Security and Data Protection
Ensuring data security is of utmost importance, especially when your software deals with sensitive user information. It's advisable to ask about the company's security protocols, data protection strategies, and adherence to industry standards and regulations. A trustworthy development company places a high emphasis on maintaining the confidentiality and integrity of your data.
Consider Scalability and Future Support
Evaluate the company's ability to support project scalability and accommodate future updates and enhancements. A forward-thinking partner will design the software architecture with scalability in mind and provide post-development support and maintenance services.
Balance Cost and Budget
While cost is a significant factor, it should be balanced with the value you'll receive for your investment. Compare quotes from different companies, considering scope, features, and quality of work. Prioritize a balance between affordability and quality, rather than making cost the sole determinant.
Clarify Intellectual Property Rights
Ensure ownership of the source code and intellectual property rights is clearly outlined in the contract. This step is essential to prevent potential disputes over ownership in the future.
Review Contracts and Legal Matters
Carefully examine the contract provisions, which encompass payment schedules, project milestones, confidentiality clauses, and procedures for resolving disputes. If required, consult with legal counsel to guarantee the precise and secure delineation of rights and responsibilities for all involved parties.
Trust Your Instincts
Once you've collected and thoroughly assessed the essential information, rely on your intuition. Opt for a bespoke software development firm that not only boasts technical prowess but also resonates with your vision, principles, and long-term aspirations. A robust partnership founded on trust and cooperation plays a pivotal role in ensuring a successful project outcome.
By adopting these principles, you can decisively choose the perfect custom software development company that caters to your organization's distinctive needs and delivers the outcomes you aspire to attain.
Conclusion
Choosing the appropriate custom software development company is a pivotal choice that necessitates thoughtful deliberation. By adhering to these outlined steps and conducting comprehensive research, you can make a confident selection of a partner who not only boasts the necessary technical expertise but also aligns with your dedication to delivering a triumphant software solution. A wisely selected development company can bring your vision to life and play a crucial role in advancing your business through innovation and growth. If you seek a dependable partner for your organization, look no further.
Read More: Exploring Leading Frameworks and Tools for Progressive Web App Development