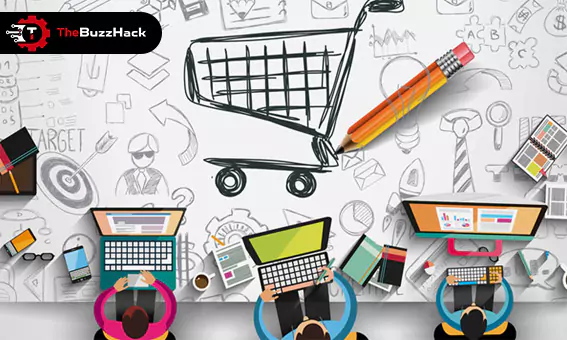 WooCommerce ECommerce Development Services: Boost Your Online Store
The popularity of WooCommerce can be attributed to its status as an open-source eCommerce solution with a user-friendly backend. This allows users to shape their online shops exactly as they envision. Moreover, WooCommerce is free and built on WordPress, the world's leading website builder. In this blog post, we'll delve into the reasons behind WooCommerce's success, the services it encompasses, and why choosing WooCommerce Development Services is a wise decision for entrepreneurs.
Understanding WooCommerce Website Development
Before we proceed further, let's define WooCommerce Website Development and the services it includes. This WordPress E-Commerce plugin facilitates the efficient construction and management of online businesses. It provides flexibility, critical functions such as inventory and tax administration, and seamless shipping integration. The backend of WooCommerce allows for extensive customization of style, functionality, and optimization.
WooCommerce website development services encompass:
WooCommerce Theme Development: Creating WordPress website themes and layouts from PSD mockups.
Development of WooCommerce Plugins: Building integrations or new features.
Web Design and WooCommerce Customization
Integrations with the WooCommerce Shopping Cart
WooCommerce Site Upkeep
Optimizing eCommerce Code, Database, Images, Settings, etc.
WooCommerce Migrations from Other Platforms
Integrations with Payment Gateways
Integrations with Third-Party Vendors
SEO Services for WooCommerce
Why Choose WooCommerce Development Services?
1. Free and Open Source
WooCommerce's open-source nature allows for the addition of new features, modification of existing ones, and the creation of custom themes. This unique aspect makes it stand out, providing better services without the need for third-party developers.
2. Ideal for Non-Technologists
Known for its user-friendliness, WooCommerce is simple enough for non-technologists to grasp. Online training videos are abundant, making it accessible for entrepreneurs without extensive technical knowledge.
3. Excellent Integration Capability
Flexibility is crucial when integrating third-party software, and WooCommerce excels in this aspect. It allows for quick and straightforward integration, linking order management systems and third-party shipping solutions for a flexible webshop operation.
4. No Transaction Fees
WooCommerce imposes no transaction fees, providing cost-effectiveness for entrepreneurs. This is a significant advantage compared to other E-commerce platforms that may charge additional fees for using third-party payment apps.
5. Thriving Developer Community
A dedicated team of WooCommerce developers stays updated on industry information, adapting to developments and providing clients with personalized solutions.
6. Feature-Rich Shopping Platform
WooCommerce offers a feature-rich shopping platform with multiple payment channels, unique checkout options, cart redirection choices, a simple checkout process, and secure shopping features.
7. Excellent Content Marketing Platform
Content marketing is crucial for audience reach, and WooCommerce, being a blogging CMS-based platform, facilitates content creation and posting.
8. Analytical Capabilities
WooCommerce allows the creation of rules for your eCommerce site and provides valuable insights into store performance. This data enables informed decision-making for business growth.
Conclusion
In conclusion, WooCommerce stands out as an excellent choice for developing robust eCommerce sites. Its combination of user-friendliness, cost-effectiveness, security, and feature-rich capabilities makes it a preferred option for entrepreneurs looking to establish a strong online presence. Whether you're a non-technologist or an experienced developer, WooCommerce Development Services offer the flexibility and tools needed for successful eCommerce ventures. After reading this guide, you should have the knowledge necessary to make an informed choice for your WooCommerce project.
Read More: Essential Components of SaaS Development